Cosmo & Body Detox:

How To Lose Weight


Easily And Naturally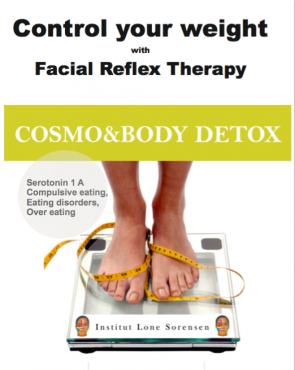 We´re giving you the opportunity to follow one of our Reflex Therapy PDF Protocols AND Video - the one that best suits your individual needs - to lose weight, or get the complete pack to help your clients professionally to reduce tons of kilos!
¿Aren´t You Tired Of Dieting And Having To Fight With Yourself To Exercise?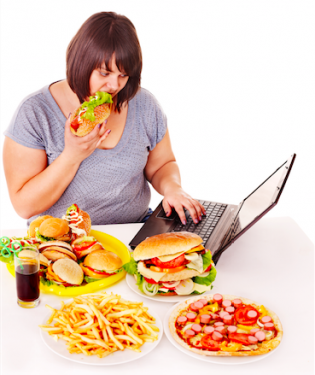 How often have you started a diet and stopped it after a few days only to feel frustrated with yourself?
How often have you actually lost weight with a diet, but after just a few weeks you put that weight back on?

How often did you say that Tomorrow you´re going to sart exercising and this ´tomorrow´ still hasn´t arrived?
How often have you looked in the mirror and hated what you saw?
Don´t you hate stepping on the scale and seeing that you haven´t lost any weight or even gained some?

How many days have you exercised regularly? Maybe a week, or two?

If you can relate to these cases, don´t worry, you´re not alone! First of all because DIETS DON´T WORK! Moreover… They make you fat!

And they require a lot of willpower and discipline which only a few are able to keep up for a long period of time. And if they achieve it but then continue eating the way they did beofre, they gain even more weight. Am I not right?

You and I both know because we have experienced it firsthand. So why do you keep trying? Because they haven´t told you a secret yet that only few poeple know about, which brings amazing results.

This secret comes from Chinese Medicine and has been there for thousands of years, so why haven´t you heard of it yet?
Maybe because the producers of body toning cremes, magic pills, marvelous equipment,

inventive systems, etc. that promose you to lose weight, want you to depend on their products
so you spend hundreds and

thousands of dollars for their prodcts which, at the
end the day, DON´T EVEN WORK!

The secret I´m going to tell you about won´t cost you one cent after signing up because you can apply it to yourself at any place, at any time, without help of someone or the need of equipment.


You won´t even need willpower, no need to go for a run, sign up to the gym, buy equipment, pills, cremes, or anything else, to lose weight easily and have the body you´ve aways wanted.
Do you Really want to lose weight and lift your selfesteem?
Do you want to lose 5-10kg?
Do you want to fit into your old jeans again?
Do you want to feel great at the beach or pool?
Do you want others to think WOW when they see you? Most of all your spouse?
Do you want your friends and family to ask you lost weight in such a short amount of time and look so good?

If you want all of this WITHOUT any effort, like strict dieting or intensive exercise, with only 10min time investment a day then THIS IS FOR YOU!



Reflex Therapy For Weight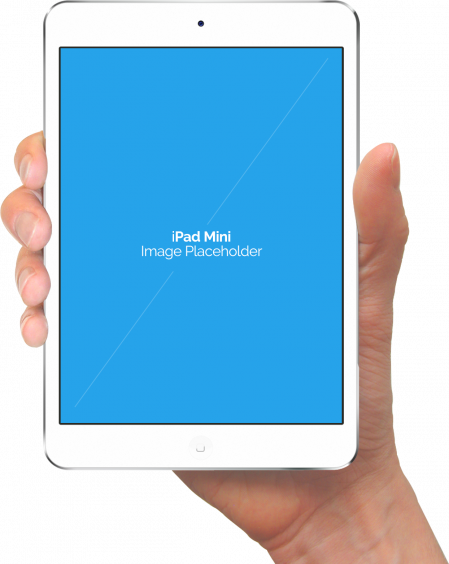 Why Are You Struggling To Lose Weight?

Depending on the cause of your weight issue, you need to follow a different reflex therapy sequence to get the best results.

Follow a personalized protocol

The Solution Requires Only 10min.!

Download your protocolo to any device and lose weight easily folllowing the steps in the pdf which takes only 10min.!
Once you have chosen the right protocol for you simply need to follow the steps for 10 minutes a day and you will lose weight easily and naturally.
Help Others To Lose Weight And Get Paid!

You also have the possibility to download the complete course with all the protocols and a questionnaire with which your customers can identify their protocol.

Facial Reflex Therapy Sorensensistem™ combines Chinese energy meridians and acupuncture points, Vietnamese and South American body maps and modern science of neuroanatomy. This allows the therapist to identify imbalances in the patient's health and provides the knowledge to begin the process of healing using the body to balance all of these disciplines. It is a method that mainly tries to solve the cause of a disease. This means that instead of treating the symptoms, physical and emotional imbalances that are usually the cause of various ailments are analized and treated.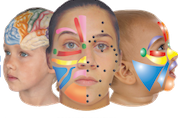 By balancing the hormones in your body it is possible to lose weight naturally, easily and quickly!



How Does Reflex Therapy Work?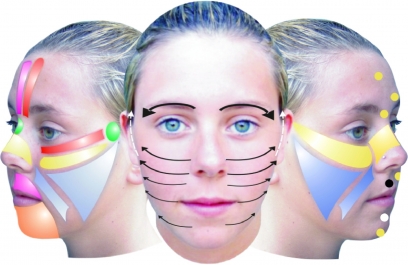 Our face comprises more than 500 points interconnected with the whole body.

Facial Reflex Therapy, introduced by Lone Sorensen, can treat these points, acting on the entire nervous system. Through stimulation, it is possible to send impulses through the central nervous system to certain organs, increase blood circulation, regulate body chemistry and treat the emotional state.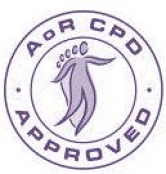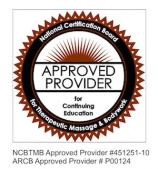 Be better equipped professionally making your intentions of helping people with reflexology a reality! With this tool you will help your clients to excellent results with their health issues.
Apply for this course and turn your personal experiences into an incredible add-on to your career.
About The Creator: Lone Sorensen



L one Sorensen has received an honorary degree from OMHS as a reflexologist for the first time in the world. Lone Sorensen got her professional education in 1978-1985 in Reflexology, Acupuncture and Laser Therapy in Denmark. She developed facial reflex therapy since 1985 researching and working intensively in Denmark and South America. She also studied in Chile, Cuba, France, Spain, Germany and is dedicated to the teaching of facial reflex therapy worldwide.
Lone Sorensen gained nearly 40 years of experience in research on reflexology in many countries: Over 10 years of experience in therapeutic work in Denmark, 13 years in Argentina, where she created the first 3 reflexology schools, and 10 years in Spain, where she now directs the International Institute of Facial Reflex Therapy. Lone Sorensen is also chairwoman of the Global Facial Network. For her achievements in conducting research on reflexology she has received numerous awards from state institutions, including three honorary degrees awarded by OMHS (World Health Organization of Humanitarian Affairs in Argentina), in March 2001.
World Women Leaderships winning the "Women Super Achiever Award"; Mumbai, India the 17th of March 2017.
Women Economic Forum WEF, New Delhi, India, "Iconic Women Creating a Better World for All" Award at the Annual Women Economic Forum, 9th of May 2017.
Lone is the author of the books:
Facial Reflexology
By the Power of light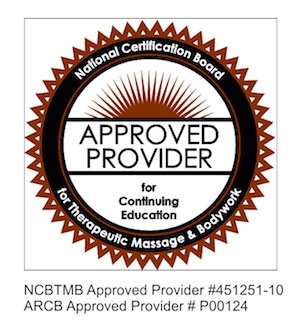 Be better equipped professionally making your intentions of helping people with reflexology a reality! With this tool you will help your clients to excellent results with their health issues.
Apply for this course and turn your personal experiences into an incredible add-on to your career.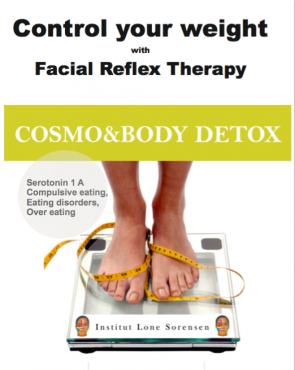 If you work as a therapist, beautician, nurse, another similar profession or just want to help people achieve their weight goals, also for sealftreatment download our full Pack for all pdf protocols and videos, plus a questionnaire to find out which protocol is right for you or your customers.
Conjunto de todos los protocolos

All of the protocols are downloadable. You will receive your access details via email to login to the member´s page and download the pdf´s.
What Others Say About Cosmo & Body Detox

"I lost 16 cm around my belly within 4 days"
"I´m not craving any sweats any more"
"I haven´t weighed myself, I don´t know ifI have lost weight, but my stomach works perfectly fine and no more inflammation in the belly."
"I can´t believe it but I lost 8 kilos in 4 weeks and I feel much better"
30 Days Money Back Guarantee

Of course, you can ask for a refund if you feel this is not the right product for you. If you do so within 30 days after purchase, you will receive 100% refund. You simply need to send in email to [email protected]

The Courses of Facial Réflex therapy sorensensistem TM is approved and Co- sponsored by:

Lone Sorensen, P00124, is approved as a provider of continuing education by the American Reflexology
Certification Board.
Recognized and Co-sponsored by the North Carolina Reflexology Association and the Center for Healing
Arts, NCBTMB, EEUU
Approved by DDZ, Denmark
Approved by AoR, United Kingdom
Approved by Federation for Holistic Therapists (FHT)Uk
Approved by Irish Reflexologists' Institute (IRI)
Approved in USA by:
Co-sponsored by the North Carolina Reflexology Association and The Center for Healing Arts.
Lone Sorensen, P00124, is approved as a provider of continuing education of Facial Reflexology
by the American Reflexology Certification Board.

Copyright © 2016 Sorensensistem