Sign Up for the DETOX and Pregnancy course and help women experience the best pregnancy they can have.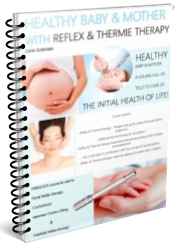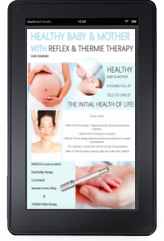 Printed manual shipped to you

Downloadable pdf manual online

SPECIAL BONUS:
Free ASK Lone membership for 8 weeks (normally 4 weeks free access, worth $58)
Only $350 (plus shipping) Delivered to your door step

Only $290
Instant online access to protocol

The pdf will be available on our membership site and downloadable.

All of the course material will be shipped to your home.

Only $350 (plus shipping) Delivered to your door step

Only $290
Instant online access to protocol

All of the course material will be shipped to your home.

The pdf will be available on our membership site and downloadable.

IMPORTANT NOTE: Customers living outside of the EU may have to face extra charges at customs for the delivery of their product. We don´t take responsiblity for these costs and suggest to investigate before making a purchase.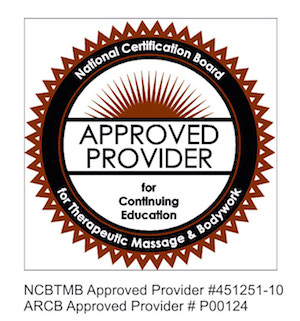 Be better equipped professionally making your intentions of helping people with reflexology a reality! With this tool you will help your clients to excellent results with their health issues.
Apply for this course and turn your personal experiences into an incredible add-on to your career.
The protocols can be used manually applying Facial Reflex Therapy directly on the face or using the Thermie Roll.

Do you want to offer your clients yet another amazing treatment for their health and wellbeing?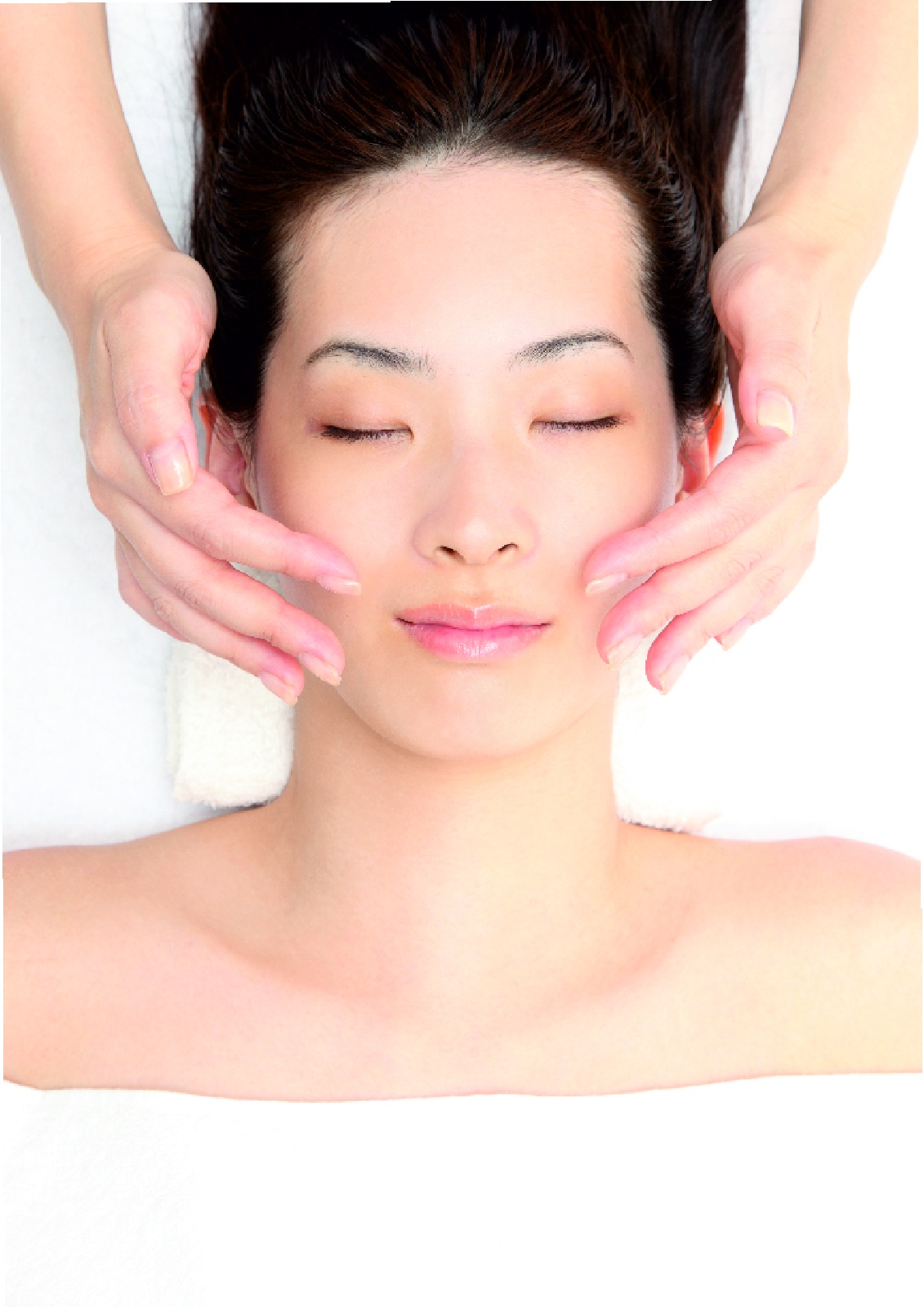 If so, get Lone Sorensen's DETOX and Pregnancy Course and learn to apply the following on your clients:

Detox Program before pregnancy,
Maintainment treatment during pregnancy,

After labour methods

Line is the woman behind the administration of the Cosmetic department of The International Institute of Reflex Therapy Lone Sorensen – treatments such as the Japanese Cosmo Lifting, Cosmo Facial, CosmoBody and Weight Management. Very effective and natural methods for Cosmetic, Spa and Relaxation treatments blissful for body, mind and spirit.



LEADER OF MANY PROJECTS BEHIND LONE SORENSEN
Line also handle development, production and quality control of the unique natural raw materials, Lone find traveling around the World in the rainforest and desert.
The International Institute Lone Sorensen offer 47 natural Health and Skin care products, all based on recipes from local aboriginal in South America and Arabic countries.


SAME INSPIRATION
Line has grown up in a world of therapy and have been inspired since she was young. She has seen the amazing Reflex Therapy method being developed, being performed and becoming a reality in the world. Her aim is that these unique methods and 100 % natural products become even more known.

Who developed this method
and why should I listen to her?

About the Author - Lone Sorensen - Director of the International Institute of Facial Reflexology

I´m Lone Sorensen and I´ve been helping people and animals all around the world for the past 36+ years traveling the world to study and teach all about natural medicine with my main focus being face, foot and hand reflexology.


About Lone
Lone Sorensen is the director of the International Institute of Facial Reflexology and has spent years dedicated to the teaching of reflexology in Denmark, Sweden, Finland, the Netherlands, England, Japan, China, Australia, the US, Mexico, Argentina, Slovenia, Bosnia, Croatia, Poland and Spain, where she teaches in coordination with more than 50 instructors.
Lone has participated in several national and international conventions and is President of the Global Facial Network (www.globalfacial.com)
Her concepts and methodology have been integrated into the research conducted at the Filadelfia Kurhuset State Rehabilitation Center of Denmark for patients with brain damage and dysfunction as of the year 2000. In March 2001, Lone was honored by the OMHS with three titles of nobility; thus, making her the first reflexologist in the world to receive this distinction for her work with Zone therapy and facial, – hand- and foot reflex therapy.
Lone has always helped persons improving their live and thousands of clients can confirm that. She has also been interviewed on several TV shows.


This new course is dealing with a question that has bothered me for years. I see that the number of children with problems is increasing like never before!

There is not just one reason, but a major problem is our every day worse and worse food. Genetic engineering, pesticides, toxic heavy metals in the form of preservatives and dyes.
Refined diet - without fiber.

In addition to laundry detergent, fabric softeners, dish soap, shampoo, creams, toothpaste is filled with arsenic and other poisons!

Not to mention hair dyes, nail polish, and makeup.

Clothes and shoes are colored with toxic substances. Water and meat full of hormones and pesticides.

Children are growing up and developing with this kind of food and products for hygiene etc. and on top dealing with vaccines, antibiotics, cortisone, allergy medications.

In addition, many young people are overdosing consumption of alcohol and drugs. Substances are not easily disappearing out of the body from one day to the other. But often they become pregnant from one day to the other! With negative substances in the body!!

I have seen very sad consequences in young children due to substance abuse - even if there has not been abuse directly during pregnancy.


I've spent almost my entire life helping some of the today's children affected by all this – and much more.

With my new course, I will start a step further back……Meaning already before pregnancy.

My hope is that many of my students around the world will take this course and thus help me to convey my message to the world's young people.

My hope is also redeployed on the consciousness of the people!

This course is my offer to those who are within my reach and who think that my message seems worth spreading and working on.


The DETOX and Pregnancy Course offers an amazing method that is very easy to learn and achieves amazing results for pregnany women and their family.

The treatment programs for various common situations for mother and baby:

MOTHER

lack of milk production
breast inflammation
bleeding problems
pain
depression

BABY

Sleep rhythm problems
crying
colic
allergy
cold
constipation

And of course - all treatments performed

with my fantastic non-toxic INCAEARTH products.
I also have great non-toxic products for cellulite and stretch

marks - but it is obviously not necessary - because you do not

get cellulite and stretch marks when following this amazing program.

What Will You Learn In This Pregnancy Course?

You will learn how to effectively treat women before, during and after pregnancy by applying either Facial Reflex Therapy or using the Thermie Roll Therapy!

Course Content:

1. Detox program using Facial Reflex Therapy - administered before pregnancy in order to cleanse the body of toxins. Mother and preferably also father to be are treated by you, the therapist once a week (1-hour duration) for 5 weeks and perform self-treatment on the face at home in the intervening days, at most for 15 min.
Each week during the five weeks, the focus is on a particular organ undergoing detox, in a special rhythm by body clock.
2. Treatment Program - for those who do not get pregnant the natural way. The treatment program is composed of Facial Reflex Therapy methods, which we have already been very successful with for many years.
3. Treatment Program with Reflex Therapy - to maintain the mother's optimal health terms. A physical and mental condition during pregnancy. And prepare the body for a natural birth.
4. Prepare the father, grandmother, sister or others to help to provide natural stimulation for pain/relaxation just before and during birth with Facial Reflex Therapy.
5. After Birth Program - "get in shape after childbirth" with Facial Reflex Therapy for mother and baby. Treatment by you, the therapist or self-treatment under your guidance (trained therapist).
What Other Students Experienced Using The Reflex Method...

Ania from Poland wrote: It was 5 days after labour, a woman was breastfeeding and the baby only sucked 30-40 ml. After my treatment with Facial Reflexology (ONE) the boy ate from the breast 100 ml !!! Amazing.. Thank you for this wonderful tool!

Marion from Denmark wrote: I use Thermie Therapy for my clients with muscle tension and inflammation of joins. I also had some clients with cancer I could help to increase the immune system. I also use Themie Roll on myself for joint pain and for better tone of the muscles of my face.

Mette from Denmark wrote: I use Thermie Roll therapy as a fantastic supplement for my CosmoBody Reflex therapy clients for weight loss in my clinic in Copenhagen. Using Thermie my clients obtain much faster results and at the same time it's an effective Detox. I also use Thermie on clients with difficult wrinkle problems.

Anna from Poland wrote: I have good news
I have a friend who has miscarried 2 times and she is pregnant for the third time. Now she is 15 weeks pregnant. Up to 12 weeks, she has been with me for treatment once a week, but lately - because of snow or illness - she has not been here so often. Or maybe she thinks, she is safe and does not need more treatments. Anyway she and the baby are healthy. Fertility Therapy works!

Annette from USA wrote: I worked on a girl that is 34 weeks pregnant with Sciatica nerve problems. I did both sides of the nose & finished with some work on the feet with neuro foot reflexology. She left with just a hint of where the pain was.

Bauke from Netherlands wrote: (She lost a baby then she had a little girl after that a miscarriage, this was a couple of weeks before the treatment.)
After 1 treatment on the face and she was pregnant two weeks later and it all went well, she had healthy boy.
Sleeping went better. I treated her 4 times in total.

Sign Up For The PREGNANCY PROTOCOL and YOU ALSO can help women experience the best pregnancy they can have.

Of course you can ask for a refund if you feel this is not the right course for you. If you do this within 30 days after purchase, you will get a 100% refund (excluding postage and other costs like customs charges if they apply) once you have shipped the course material back to us on your own cost.

The Courses of Facial Réflex therapy sorensensistem TM is approved and Co- sponsored by:

Lone Sorensen, P00124, is approved as a provider of continuing education by the American Reflexology
Certification Board.
Recognized and Co-sponsored by the North Carolina Reflexology Association and the Center for Healing
Arts, NCBTMB, EEUU
Approved by DDZ, Denmark
Approved by AoR, United Kingdom
Approved by Federation for Holistic Therapists (FHT)Uk
Approved by Irish Reflexologists' Institute (IRI)
Approved in USA by:
Co-sponsored by the North Carolina Reflexology Association and The Center for Healing Arts.
Lone Sorensen, P00124, is approved as a provider of continuing education of Facial Reflexology
by the American Reflexology Certification Board.
Copyright © 2015 Sorensensistem. All rights reserved.