FHT-Approved Level 3 Anatomy and Physiology Online CPD Course, UK & International – 20 CPD Points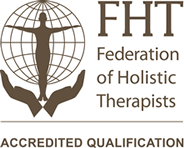 Key Features of our FHT-Approved Level 3 Anatomy & Physiology Online CPD Course:
FHT-Approved Qualification Course *

20 CPD points

Perfect for refresher training or for new therapists who have chosen not to go down the QCF accredited course route

Fully supported (Read some of the testimonials below)

Free access to the ETS Resource Centre with links to videos, animation, and other resources to further support your study if you choose, without slowing you down

Interactive tutorials and online assessments mean you can study completely from home

Immediate online marking of assessments so no written assignments to be posted

No required attendance whatsoever

And we even guarantee your success!
* An FHT Qualification Course is a training course that follows the National Occupational Standard (NOS) and Core Curriculum for the therapy and one which qualifies the student to Practitioner Level. Therapists qualifying in an FHT Accredited therapist qualification are able to gain FHT Membership, insurance and qualification verification for registration with the regulator for complementary healthcare, the Complementary and Natural Healthcare Council (CNHC). Please note, holders of Anatomy & Physiology only, with no therapy qualification, can join the FHT as a non-practitioner member only, and cannot obviously be insured or join the CNHC.
More Details about our FHT-Approved Level 3 Anatomy & Physiology Online CPD Course:
We are an approved VTCT centre and experienced online learning specialists. Although we have run VTCT accredited courses for many years, we also appreciate that many therapists are keen to refresh their anatomy & physiology as a part of their continued professional development (CPD). We have therefore released the tutorial that is used as part of our VTCT accredited course, plus some of the assessments, to bring you a top quality CPD course at the lowest possible price. It is ideal for those who wish to refresh or for new therapists who either do not need, or have chosen not to take, the QCF route.
Online learning is an excellent way to study because you do not have to travel to a training venue, you can fit studying around life's demands, fly through the course and pass quickly, or simply take your time and enjoy the journey without the pressure of imposed timetables.
Our easy-to-use online course, together with our unrivalled support, enables you to achieve your diploma in the way that best suits you.
What are the Advantages of our Anatomy & Physiology online CPD Course?
Start the course whenever you wish

Home study / distance learning – study in your own home!

Study at your own pace

Comprehensive tutorial written by an e-learning expert to maximise your learning and retention

Continually monitor your progress through self-assessments

Unlimited e-tutor support

Access to blogs so you can communicate with others if you wish

Free access to the ETS Resource Centre

No waiting for results – online marking is immediate!

No regular travelling expenses

No hidden costs
And the course comes with a guarantee! (Even if those final assessment day nerves kick in for the VTCT qualification, you can re-sit free of charge. Not that you will need to – we've not had a student fail our VTCT course for several years!)
Online Delivery
The body systems covered in our online Anatomy and Physiology course can be taken in any order. You can choose the order in which you take them to tailor your study to your own needs. Throughout the anatomy & physiology tutorial you are presented with questions to test your understanding as you progress. When you have taken the tutorial you can move on to the online self assessments. Once you have passed the online assessments (all from home), we will send you your FHT-Approved Level 3 Diploma in Anatomy & Physiology which you can present to the FHT for your 20 CPD points.
I think the online course (FHT Anatomy & Physiology) is very explained and detailed. What helps even more is that the questions are all multiple choice and questions and are made short and simple. It was nice to get emails from my tutors saying how well I've done on each self assessment I passed.–Samuel, Corsham

The course (FHT Anatmoy & Physiology) was well structured and was certainly wide ranging. I had very encouraging feedback from my tutor whilst doing the self assessments which helped boost my confidence. The final exam itself was challenging but enjoyable and certainly tested my knowledge.–Lorraine, Birmingham

The tutorial notes were very clear and helpful in identifying the key issues for each subject (FHT Pathology). The continual self-assessment was invaluable, not only as a tool to check progress, but also as a way of consolidating what we studied. The tutorial support was always prompt and cheerful.–Will, London
And the cost of our Anatomy & Physiology online course?
Just £65 (including VAT).
What happens after I enrol?
This course is delivered online and so there is a minimum system requirement as set out below. If you are in any doubt we can arrange for you to access the course for a few minutes to test compatibility. We offer full technical support on all our products and this is no exception!
Minimum System Requirements
PC and MAC compatible

Broadband internet connection
Minimum Software Requirements
Google Chrome 11, Firefox 4, Safari 5, Internet Explorer 8, (JavaScript & Cookies must be enabled on all browsers)

Adobe PDF Reader

Adobe Flash Player

Microsoft Word (or equivalent)
More good reasons to start today
Interested?
Enrol now and click ´Sign Up Now´ below. We look forward to supporting you through your studies to ensure that you achieve your diploma.