Learn the ability to make children happy and become their hero

An effective and innovative concept for learning how to treat problems in children by the Facial Reflex Therapist Number 1 specialized in CHILDREN´S SPECIAL NEEDS


Say good bye to books, DVD´s and being bound to your desk!
Say Hello to a 9.5

hours Online

Reflexology Course

Do you want to help children with special needs?

There are millions of children out there who have difficulties to learn, behavioral issues, emotional problems, suffer from autism, ADHD, Hyperactivity, Dyslexia and many other challenges that they have to face every day of their lives.
It's difficult to watch a child having a hard time at school because he is just not 'like the other kids'…
And it's even worse when you have no idea how to help a child with social issues or sensitivity problems. If you get emotional when a little boy tries his best to learn but his condition prevents him from getting any information in and he gets frustrated and upset, imagine how difficult it must be for the parents. It's just not nice for anybody when a kid suffers…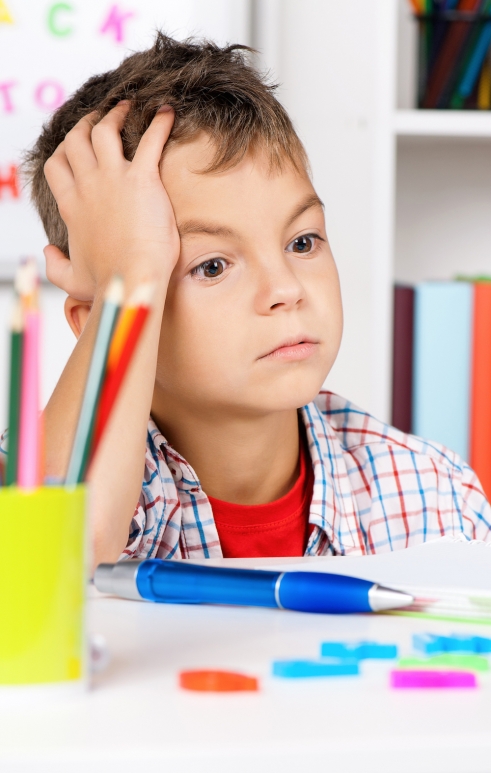 If you would like to help him and many other children with special needs, then this course is for you!
This online course is for health professionals, nurses, physicians, therapists and other health conscious people who are interested in working with facial reflex therapy to improve children´s wellbeing. If you love helping children then this is the right course to do!
No matter where you live, what age or gender you are, we´ve made it very simple to access our Children´s Special Needs Course. Within minutes you will be able to watch and download the videos and pdf´s and ongoing support ensures that you get the most out of this course!

This course is an additional course for children with special needs. It is designed to incorporate Facial – Foot and Hand Reflex therapy methods by SorensensistemTM affording the possibility to instruct parents and / or family members of children or adults with mild difficulties and special needs to provide home treatment.
If you have done any of Lone´s courses you know how amazing they are and the high value they provide for you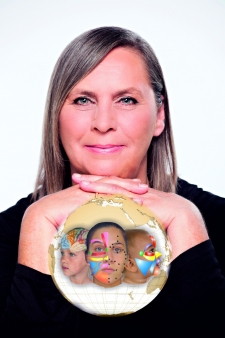 About the Author - Lone Sorensen - Director of the International Institute of Facial Reflexology

¨I´m Lone Sorensen and I´ve been helping people and animals all around the world for the past 36+ years traveling the world to study and teach all about natural medicine. My speciality lies within Facial Reflexology and I am especially passionate about helping children with special needs.¨


About Lone
Lone Sorensen is the director of the International Institute of Facial Reflexology and has spent years dedicated to the teaching of reflexology in Denmark, Sweden, Finland, the Netherlands, England, Japan, China, Australia, the US, Mexico, Argentina, Slovenia, Bosnia, Croatia, Poland and Spain, where she teaches in coordination with more than 50 instructors.
Lone has participated in several national and international conventions and is President of the Global Facial Network (www.globalfacial.com)
Her concepts and methodology have been integrated into the research conducted at the Filadelfia Kurhuset State Rehabilitation Center of Denmark for patients with brain damage and dysfunction as of the year 2000. In March 2001, Lone was honored by the OMHS with three titles of nobility; thus, making her the first reflexologist in the world to receive this distinction for her work with Zone therapy and facial, – hand- and foot reflex therapy.
Lone has always helped persons improving their live and thousands of clients can confirm that. She has also been interviewed on several TV shows.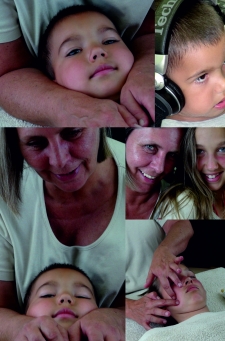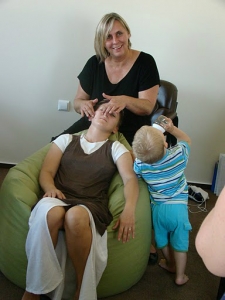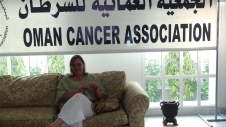 You might be asking yourself

´What will I learn in the Children´s Special Needs Course?´
How to help children with the following issues:

You will learn all of this from the comfort of your home, office or any chosen place (your favorite coffee place, on the tube, on the couch etc.) as you can access it from any device (computer, tablet, Smartphone)

Behavior problems

Emotional problems

Light grade of autism

ADHD

Hyperactivity

Dyslexia

Vision- and hearing problems

Social issues

Sensitivity problems


7 videos plus pdf
over 9 hours long

This course basically gives you the ability to make children happy and smile again… which also results in a happier and more harmonious family everyday life!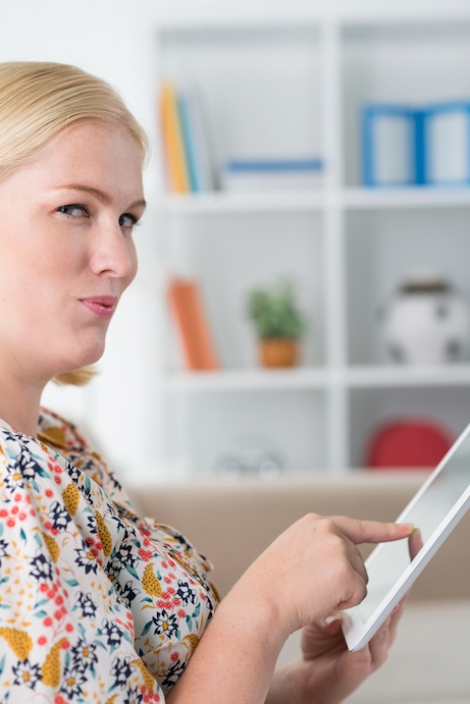 Your Benefits At A Glance

This course is a digital product so that you will be able to download and watch it on your computer as often as you wish.
You do NOT need to be online and study at a particular time.
Once you have signed up for the course you will get instant access and from that moment you can study when you have time and can access the course as many times as you want.
You also have the option to download every video and PDF to watch offline. Access is available for PC, Mac, tablet or smartphone.
You also might be asking yourself



´But what if I have questions?´
Don´t worry, we thought about everything...



You will also have FREE access to ONE of the monthly Live ASK Lone webinars where Lone will answer all of your questions that have come up during the course.
If you can´t attend the live webinar, you can send your question(s) via the designated online form beforehand and listen to the recording later when you have time.

You can then decide whether you would like to continue with the ASK Lone membership to have access to Lone every month.
We also provide the necessary support if you have questions regarding any technical matters. You can always email us and we´ll guide you through the course.

Read some of our case studies below

Jamel has had only two treatments so far but he really enjoys the feeling of facial reflexology and relaxes extremely well. After the first treatment he has told me that he is sleeping better during the week and is concentrating better on his studies.

Rhys has come along very well when he started his treatments in June 2006 he came across as being withdrawn, with difficulties in expressing himself verbally. He was also unable to make eye contact whilst having a conversation. For the first few sessions he found it hard to relax and kept twitching and moving his position whilst being treated. He has had 15 treatments up to now and about half way through his treatments we started to notice a distinct improvement in him. First of all he is able to relax fully and often falls asleep whilst treated. He comes across as much calmer, open and happier in himself. He professes to be able to concentrate better at school and claims to be getting into less trouble. His mother has also noted an improvement in his behaviour.

Danielle has continued to respond well to the treatments she really looks forward to them each week and we feel it has really helped her self esteem and confidence this term. We have had feedback from her teaching assistant that her concentration levels have improved and she is more attentive in class. One of her comments in her diary is that she feels "brand new" after a treatment. She is always polite and very grateful and would love to have reflexology until she leaves school!

We feel Josh has greatly benefited from this treatment he is a completely different student to the one we first met back in June. His confidence levels are much higher and he is calm and clear in his thinking and communication with us. He is always on time and has never missed an appointment and looks forward to each treatment.

Now take action and learn how to help children with special needs live a more fulfilled life!
Click on ADD TO CART now


Only $450

for learning the ability to make children happy and being their hero!
This course in a face to face version would cost you at least $1000 more (travel, hotel, eating out, not being able to attend clients, the course would be more expensive as the teacher would have to cover their travel and venue cost etc.)

This course as a Distance version (DVD and book shipped to your home) would cost you at least $200 more (shipping cost, course would be more expensive as the teacher would have to cover their printing, handling and admin cost etc.)

Not doing this course at all would save you $450 but it would cost you becoming a better version of yourself as a reflexologist and turning into a child´s hero for helping them with their physically and emotionally painful disability.

Of course you can ask for a refund if you feel this is not the right course for you. If you do this within 30 days after purchase, you will get a 100% refund.

The Courses of Facial Réflex therapy sorensensistem TM is approved and Co- sponsored by:

Lone Sorensen, P00124, is approved as a provider of continuing education by the American Reflexology
Certification Board.
Reconocido por y Co-sponsored by the North Carolina Reflexology Association and the Center for Healing
Arts, NCBTMB, EEUU
Approved by DDZ, Denmark
Approved by AoR, United Kingdom
Approved by Federation for Holistic Therapists (FHT)Uk
Approved by Irish Reflexologists' Institute (IRI)
Approved in USA by:
Co-sponsored by the North Carolina Reflexology Association and The Center for Healing Arts.
Lone Sorensen, P00124, is approved as a provider of continuing education of Facial Reflexology
by the American Reflexology Certification Board.
Copyright © 2015 Sorensensistem. All rights reserved.